About.
OVER 25 YEARS OF MLB AND MILB EXPERIENCE.
Pro Agents was formed in 1995 as a response to the complex needs of today's professional athletes in the industry of baseball.  Our firm offers a particular set of expertise in the areas sophisticated contract negotiation, unique investment and financial management coordination, and shrewd off-field management. We offer a wide range of management services to our clients while maintaining two simple yet fundamental principles:
Thorough preparation to develop a player profile and engage contract negotiations.

Player specific and aggressive marketing to identify, pursue and obtain the best opportunities for each client.
Pro Agents blends the unique backgrounds of highly skilled attorneys with extensive athlete representation experience. We are a natural fit for the sophisticated contract advice and negotiations that are the cornerstone of a player's professional career.
Having competent representation requires knowledge of the athlete, a fair assessment of his athletic ability, and a keen understanding of his place in the market. Our service pledge to the professional athlete is to anticipate and exceed the multiple opportunities and needs of each individual now and in the all-important years to come.
The most important component of representation in the highly competitive realm of professional baseball is thorough preparation. Our staff has a complete understanding of the collective bargaining agreement. Additionally, we constantly evaluate current trends and maintain the ability to obtain information at a moment's notice in order to assist any aspect of or client's needs. Our more than twenty years of experience in representing athletes and handling complex contract, marketing and medical issues gives us an invaluable edge in representing athletes throughout their careers.
David Pepe and Billy Martin Jr. are the founding members of Pro Agents and its co-presidents since 1995.  Both have been fully immersed in baseball their whole lives; David's father Phil Pepe was a prolific sports writer while Billy is the son of legendary baseball manager Billy Martin.
After studying at Rutgers University and being on the wrestling team there, David went on to study law at Seton Hall University School of Law and was a founding member of the Seton Hall Sports Law Journal. Mr. Pepe then worked as a summer associate of the New York Yankees for two seasons from 1988-1989. He went on to develop a sports law practice at Ribis, Graham and Curtin before becoming a shareholder at Wilentz in Woodbridge, NJ.
Billy similarly participated in athletics at Texas Tech, where he played baseball and soccer.  Upon graduation, he became a television producer in Dallas, Texas before he began representing baseball players in 1992.  A truly fully immersed player representative, Billy currently is the manager of the independent professional baseball team Texas Airhogs and operates from Texas.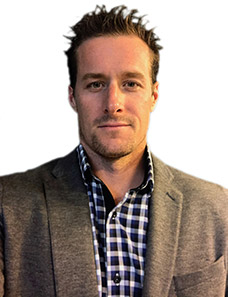 Tom Koehler | Agent
Tom is a retired MLB pitcher, having appeared in 161 games (133 games started) over the course of his big league career. While playing in the MLB from 2012-2018, Tom worked directly as a player rep for the MLBPA. He also worked on the Board of Directors and several sub committees including Collective Bargaining. Tom graduated from Stony Brook University with a degree in History and Sociology. As an MLB certified agent, Tom works directly with pitchers to help further their development and offers his experience to help all players on the mental side of the game.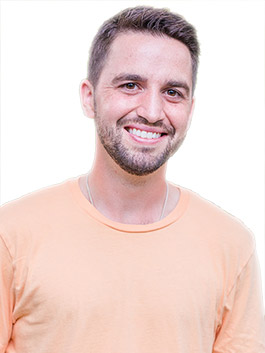 Christian Richards | Marketing Director
Christian graduated from Temple University with a degree in Marketing. He joined Pro Agents in 2016 as the agency's Director of Marketing and Client Services. Christian devotes his time to building relationships throughout the baseball industry and beyond in order to provide a wide range of marketing and sponsorship opportunities to our clients, helping to build each player's individual brand and opportunities for off-field income. As a digital marketing specialist, he assists our clients with setting up online presence for personal projects, charitable efforts, and more.
Services.
INDIVIDUAL ATTENTION + COMPLETE CARE.
Our team builds close relationships with each individual in our select group of clients to build the best possible understanding of the player's needs both on and off the field. This allows us to help maximize not only the playing career, but the overall quality of life as well.
CONTRACT NEGOTIATION + SALARY ARBITRATION.
Our team has established relationships with every Major League Baseball team and extensive experience in all aspects of contract negotiation. With the experience of millions of dollars worth of agreements and extensive experience in the salary arbitration process, we see to it that each player receives the maximum of his worth through each stage of his playing career – from signing bonus to the last deal.
ON-FIELD EQUIPMENT + PLAYER MARKETING.
Over many years Pro Agents has developed close relationships with the top equipment manufacturers in the industry and we always connect with up-and-coming brands that players are interested in. This allows us to negotiate endorsement deals for the specific equipment that each client trusts and loves to use. Our team has relationships with respected members of the press that can help create positive content and maximize the player's presence in print and digital outlets. In 2018 Pro Agents formed a strategic alliance with IPZ, a sports and entertainment management and marketing firm, in order to expand our clients' personal branding and off-field opportunities even further.
FINANCIAL PLANNING + OFF-FIELD OPPORTUNITIES.
As a professional athlete, you face a unique set of financial challenges as your income grows from multiple sources while you try to keep up with your busy training and playing routine. Pro Agents partners with accountants, wealth management professionals, and any other financial experts needed to help protect and maximize your income and long-term interests. We have close relationships with trading-card companies and other outside sources of income that further maximize our client's wealth.
LET'S TALK.
Send us a message and we'll be in touch as soon as possible.